Our dedicated professionals are at your service.
Our best resources are our dedicated, well-trained supervisors, caregivers and personal attendants who provide our services as well as our vast resource network to ancillary health professionals. Under the leadership of Executive Director, Barbara Hedges, Rainbow Home Care's staff is focused on exceptional care, service and support.
As Owner and Executive Director of Rainbow Home Care, Barbara Hedges knows first-hand the challenges involved in obtaining and managing in-home care for the elderly and disabled. Barbara began Rainbow after finding the similar obstacles that you may be facing in finding quality, affordable homecare for her own aging parent. Rainbow Home Care was born out of that challenge and it is because she has experienced similar situations that she is dedicated to providing care that will exceed your expectations.
As a certified In-Home Care Manager with over 20 years industry experience helping the aged and disabled, Barbara is focused on upholding quality standards and offering additional assistance and resources above and beyond the call in our professional services.
Just ask and you'll be pleasantly surprised to find out that she goes out of her way to ensure that we fully support the needs of your loved one. Barbara has a unique ability to listen and empathize while offering insight and guidance for resolving your particular challenges. Call us today at 800-811-9767 and let us help you with quality care in your home!
As Director of Operations at Rainbow, Magda Rodriguez is an integral link in maintaining the highest standards of care, dedicated communication with family members and service coordinators, and maintaining peace of mind in the full circle of support. As a trained and certified Psychiatric Technician, Ms. Rodriguez has been serving Southern California's disabled population for over 20 years.
Prior to joining Rainbow, Magda honed her qualifications with similar support vital to our population at Fairview Developmental Center. At Rainbow, Magda has taken the lead in aspects from scheduling to payroll, therefore she is fully adept at tackling any problem.
Madga's dynamic personality and patience, complimented with her years of industry experience and technical knowledge is what makes Rainbow unrivalled as a provider of in-home care in Orange County and East Los Angeles.
As a Program Supervisor and Private Care Liaison, Martina Jones offers a compliment of patience, empathy and assurance to families and consumers enduring the personal challenges of individual disabilities and aging. Ms. Jones has been a qualified Supervisor of Supported Living Services and ElderCare for 8 years, beginning in scheduling before accepting the diverse challenges of managing comprehensive care for our clients. Martina's enduring professionalism and commitment in the face of any challenge is what makes Rainbow the premier company it is – dedicated to the highest standards of service and quality care.
Dispatch Coordination is essential to the smooth functioning of homecare. Our team's ability to analyze the needs of the individual, allocate resources and match personnel according to unique situations is one of the keys to our success and your satisfaction. Our team of staffing coordinators provide a wealth of experience, both in client service and home care, which make them exceptionally qualified to respond to any phone call, and designate resources seamlessly.
We feel our success has been based on our willingness to go that "extra mile". These efforts have been rewarded by the many referrals that come through word of mouth - one family telling another of their positive experience with Rainbow. We hope you will be one of them.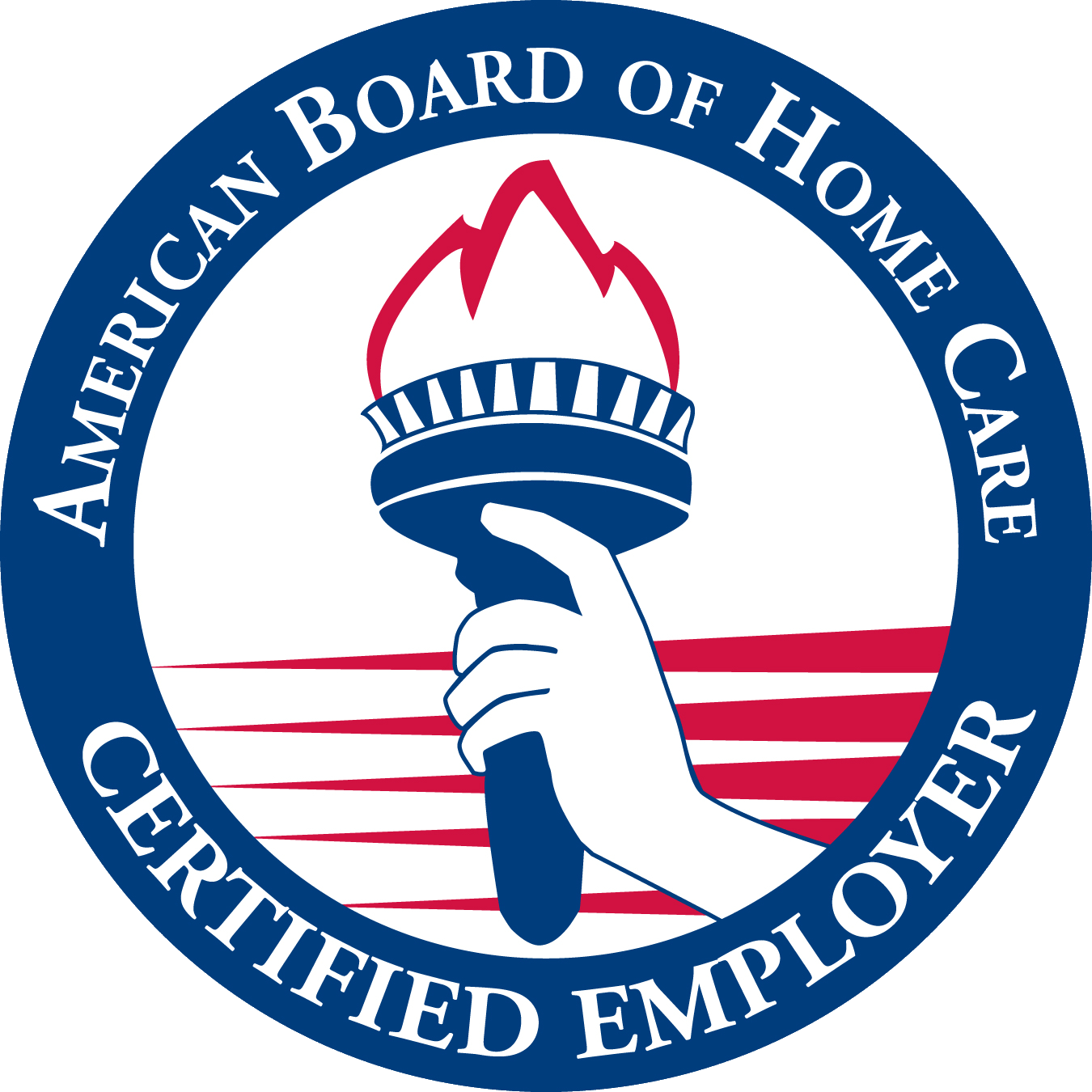 As a founding member of the American Board of Home Care, Rainbow is proud to be a "recommended" provider to health care facilities throughout Southern California.
Rainbow Home Care is available 24 hours a day, 365 days a year; ready to answer questions and respond to any concern. Call us today at 800-811-9767.